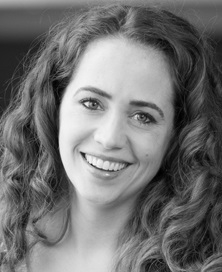 EMILY RISTINE HOLLOWAY, ARTISTIC DIRECTOR
Emily is a founding member of Summer Stock Stage. As the artistic director she has directed nearly all of the productions of the first decade. Working in Indianapolis as an Equity actress for almost 15 years, Emily has acted in productions at Beef & Boards, Booth Tarkington Civic Theatre, American Cabaret Theatre, The Phoenix Theatre, and Indiana Repertory Theatre. Her favorite roles include: Diana in Next to Normal, Kate Monster in Avenue Q, Phoebe in As You Like It, Kay Banks (the bride) in Father of the Bride, Shelley inBat Boy!; the Musical and Hope in Urinetown. While attending DePauw University, Emily took a contract with Walt Disney World where she performed in more than 500 shows. In addition to theater, Emily works as a studio singer recording for Music Theater International, directs school theater, teaches acting at Butler University, and does film and commercial work.  She and her husband Ben have two daughters, Tess and Violet.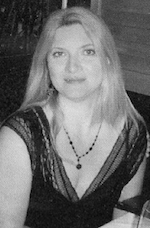 JEANNE DEVOS BOWLING, MUSIC DIRECTOR AND COSTUME DESIGNER
Jeanne is a musical/choral director, teacher, performer, and designer.  She serves as the music director of Summer Stock Stage and is a founding member.  At Marian University, Jeanne teaches voice and is the director of the Knight Fusion Show Choir, University Choir, and is the music director for the Marian University Theatre Department.  Jeanne previously taught voice and was assistant choral director at Park Tudor School.  Her costume design/coordination credits include Summer Stock Stage, Park Tudor School, Marian University, Anderson University and other local theaters. Recently, Jeanne was music director for Peter and the Starcatcher, An Act of God,and American Idiot at the Phoenix Theatre.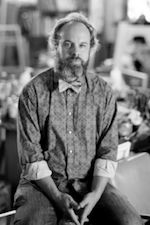 KYLE RAGSDALE, ART DIRECTOR
Kyle is the art director at Summer Stock Stage. He has designed sets for Phoenix Theatre and Intimate Opera at the Indy Fringe Festival. He is primarily a painter and is the curator of the Harrison Gallery in downtown Indianapolis. Recent honors include first prize at Masterpiece in a Day, final round at Art v. Art, a fellowship to the Vermont Studio Center, posters for Indianapolis Symphony Orchestra's 25th anniversary Symphony on the Prairie summer series, poster for the 2006 Heartland Film Festival in Indianapolis, and Arts Council of Indianapolis Creative Renewal Fellow. While Kyle's work continues to vary in focus, inevitably most pieces relate back to history, memory, relationships, and community. Visit Kyle's work on the web: www.kyleragsdale.com.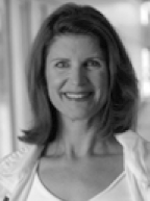 CHERRI JAFFEE, CHOREOGRAPHER
Cherri is the founder of the professional component of Dance Kaleidoscope, Indiana's premier contemporary dance company.  Under her artistic direction, DK was a nationally recognized repertory dance company employing choreographers from around the world. Cherri received numerous awards for her leadership and innovative programs, including the inaugural Indianapolis Arts Council TRACI award.  Prior to her 14 years with DK, she toured the Midwest with celebrities like Carol Lawrence in Funny Girl and Ann Miller in Anything Goes, performing at the Muny Opera in St. Louis and at Starlight Musicals in both Indianapolis and Kansas City.  Locally, her favorite roles were Charity in Anything Goes, Sheila in A Chorus Line and Anita in West Side Story.  She serves as a dance panelist for the Indiana Arts Commission.  Cherri received her BA and MA from Butler University in dance performance and teaches pilates and  dance at the Jewish Community Center where she teaches dance classes as well.  She is delighted to be working with Summer Stock Stage.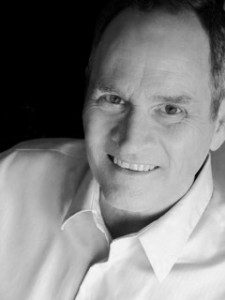 CHARLES GOAD, DIRECTOR
Charles is a professional actor/director/teacher with over 35 years of experience.  A member of AEA and SAG/AFTRA, he is a founding member of the Phoenix Theatre where he has acted in over 40 productions as well as serving as a director and teacher at various times in the theatre's history.  He has also worked extensively at the Indiana Repertory Theatre.  Other Indiana credits include:  Shadowape, Cardinal Stage, Beef & Boards, Brown County Playhouse and Actors' Theatre of Indiana.  Regional credits include Missouri Repertory, Cincinnati Playhouse in the Park, Syracuse Stage and The Depot Theatre.  In New York he has worked at LaMaMa, CenterStage/NY and the Emelin Theatre and in Chicago with The Next Theatre, Stage Left, Lifeline and the Remains Theatre.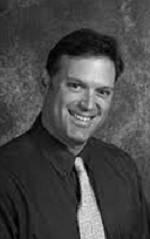 MICHAEL MOFFATT, LIGHTING DESIGNER
Michael has been a lighting, set, and sound designer in the Indianapolis area since 1991.  His recent design work includes productions for The Phoenix Theatre, Zach and Zack Productions, Anderson Lyric Opera, UIndy Theatre Department, Eclipse, and Summer Stock Stage as lighting designer and/or technical director for the past twelve years.  Michael has been teaching full time at Cathedral High School since 2002, where he serves as technical director and department chair.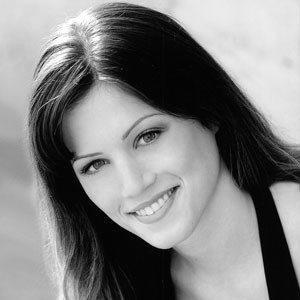 MARIEL GREENLEE, CHOREOGRAPHER
Originally from Vestal, NY, Mariel received her BA in Dance from Point Park University. She studied in New York City at The Martha Graham Center for Dance, Dance Space (DNA), STEPs, the Paul Taylor School, the Joffrey Ballet School and the David Parsons Workshop. She also has worked previously with Robert Battle, Margo Sappington, Doug Bentz, Beth Corning, Jana Hicks, Keisha Lalama, Susan Stowe and others. Mariel received the Individual Artist grant from the IAC in 2007, and she was a 2010 creative renewal fellow with the Indiana Arts Council. Mariel also teaches ballet and modern dance locally. Her choreography can be seen at places such as the Phoenix Theatre,  IRT, Summer Stock Stage, The University of Indianapolis, as well as local music videos, competitions, and Galas.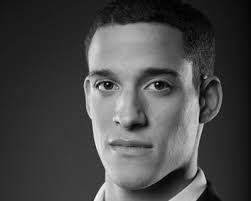 BRANDON COMER, CHOREOGRAPHER
A long-time member of modern dance company, Dance Kaleidoscope, Brandon began his dance training at The Dance Refinery in Indianapolis and graduated from Center Grove HS in Greenwood, where he was very active in the musical and theater department. He competed in ESPN's National Hip Hop Competition, performed at local theaters, and was a part of The Young Tanzsommer Arts Festival which included a tour of Austria, Germany, and Italy.