ECLIPSE, the Emerging Artists program of Summer Stock Stage
In 2017, Eclipse was created as a young professional component of Summer Stock Stage.  Eclipse produces contemporary musical theater in downtown Indianapolis locations featuring SSS program alumni.   In addition to supporting young adult performers, Eclipse provides opportunities for professional working artists to practice their craft in a dynamic and collaborative environment.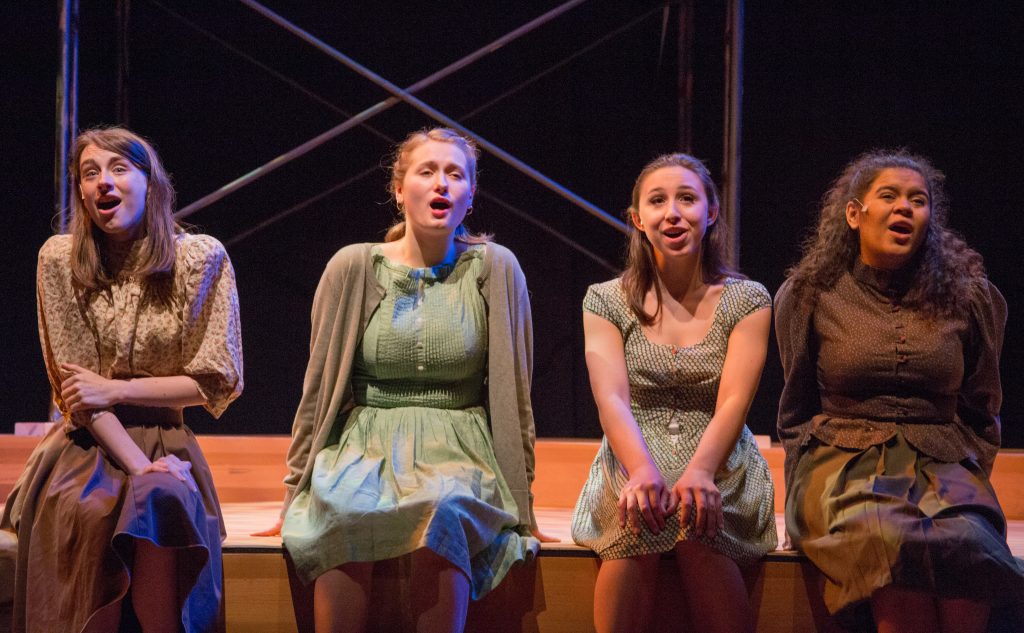 Audiences in central Indiana benefit from the opportunity to see some of the actors they've watched grow up at Summer Stock Stage in compelling productions. Show selection focuses on diverse, contemporary material not often produced locally, giving artists and actors a new outlet to work on challenging material and theatergoers the opportunity to see new and emerging works. Goals include bringing SSS actors back to central Indiana, providing innovative work for artists, and filling a gap in the Indianapolis theater scene. Specific outcomes are performing for 1,500 audience members, employing 10-12 actors, and utilizing 25+ local artistic and technical professionals.