Academy 2021 – Lion King Kids!
Develop and display your talent in a fun and challenging setting!
Summer Stock Stage Academy is a musical theater camp for elementary-aged students.  Academy campers focus on vocal, dramatic, and dance technique and gain confidence and skill as they work with the SSS artistic team and selected main stage performers to learn music and choreography.  This year, we will produce our own show – Lion King Kids!  Lion King Kids will perform on the final day of camp in the same outdoor theatre used by the SSS main stage productions.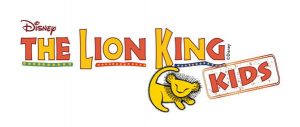 The African savannah comes to life on stage with Simba, Rafiki and an unforgettable cast of characters as they journey from Pride Rock to the jungle… and back again, in this inspiring, coming-of-age tale.
SUMMER STOCK STAGE ACADEMY – June 7-18, 2021
Students entering Grades 2-8, $450 
Phoenix Theatre, 705 N. Illinois Street, on the Indianapolis Cultural Trail
Camp Dates:
June 7-11, 9 am to noon
June 14-18, 9 am to noon
Camp Performance:
Friday, June 18, 11:30 am to noon
At the Park at the Phoenix, admission is FREE
Space is limited.  COVID-19 restrictions will be in place.
Questions to info@summerstockstage.com.
REGISTER ON OUR TICKETING PLATFORM BELOW: